Podcast: Play in new window | Download (9.9MB)
Subscribe: Apple Podcasts | Stitcher | TuneIn | RSS
Each year we host a Halloween party and 2019 was no different. This will be the 3rd year since introducing playing craps at the party.
Well the Halloween party was a hit. Had 12 people around the table and a couple in the wings that had to watch as there was no more space left. The 3rd shooter went on a hot roll and hit 4 points and multiple numbers. Rolled for about 45 mins and I called the game before he could seven out. The other players where happy winning but really wanted to throw the dice.
We only did one 1 hour session. I gave everyone $160 and dropped the minimum on the props to $1 with $5 min on everything else.
I was so busy dealing that I didn't get to take any photos. Or videos. My wife is very disappointed that we don't have any photos. We were just too busy hosting. I should have got one of the kids to take photos.
The winner this year was $726 and got there with a ballsy all in play on the field for the last roll. Last number was 9. He got lucky and jumped the lead. Next behind him was $500ish. I think next session that time boxed to an hour I'll have to let the roll continue until it naturally ends. Or I need to look into how craps comps are run and do it that way.
Everyone doubled their money at least and were very happy with themselves.
We have a golden arm award and a overall craps winner. Here's the leader board so far.
2019 Golden Arm – Matthew, Craps Champ – Darren (reclaimed title)
2018 Golden Arm – Scott, Craps Champ – Madonna
2017 Golden Arm – Steve, Craps Chap – Darren
Next year I'll have someone on the camera with photos and videos. It's really fun teaching and watching new players embrace the game.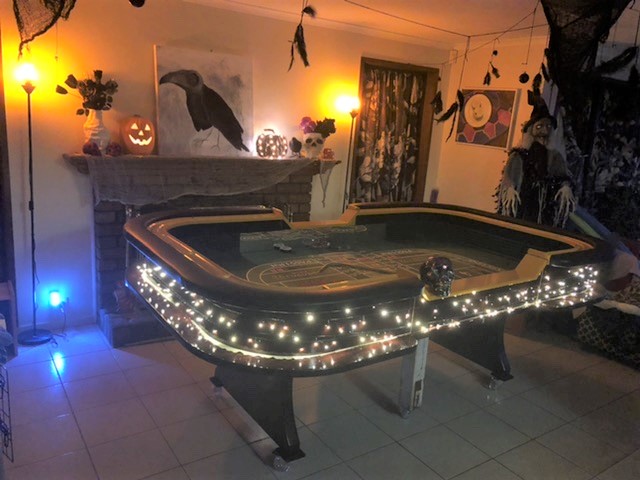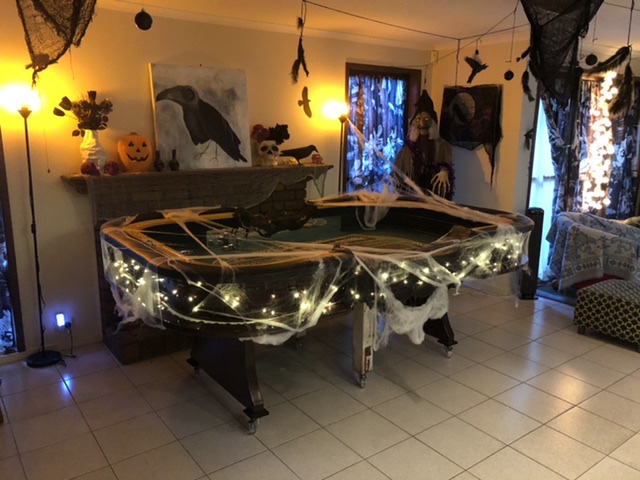 On another more somber note I need to mention my casino comps.
I got some comps sent to me for October and since I've been so busy I couldn't get to casino to validate them and get them added to my players card.
I thought I'd go to casino today on November 1st and get the comps validated, not to play (since I'm still renovating my house – see previous entries about that). You can validate on any table game or machine. I would do my $1 baccarat target 3 play special, get validated to redeem my comps in 5 mins and leave.
Went to the drink machine to get my free softdrink and my card was denied. I thought that was strange and continued to the bacarrat machines, put my card in and $0 and zero points. WTF is going on. Now I'm worried my card is faulty. So I head to the conceirge desk and they check the card and tell me it's all correct. I have no comps and no credits and I can't redeem my comps from October because it's now November 1.
Needless to say I was exasperated with this and asked what's going on. Since I've been away from the casino for over 6 months with no play they cancelled my comps. I was not aware of this little nugget of wisdom, if I did I would have dropped in to play a game machine for 5 mins to keep them valid.
I had $200 comps to spend and they are now all gone. They expired 2 weeks ago in mid October. I was going to take the wife to dinner and drinks and use the points on room at the newly renovated Gold Coast casino.
I tried to sweet talk them to give them back to me but they said it was not possible. I call BS on that. Anything is possible. But I didn't labour on it with them because I refuse to be the customer from hell and go off on a rant and abuse the casino staff and ask to see manager and all that. They must have to deal with some people that have lost far more than $200 in casino comps.
On the plus side, while I've been away the from casino, I've been playing baccarat and blackjack on their casino app (using target 3 play method of course – and winning), and I've earned enough points to get 2 x $50 gift cards. So that's at least 2 dinners and drinks.
Oh well I always learn the hard way. It's the only way I seem to find things out. Just once, I'd like to learn my lessons the easy way.